Animations
---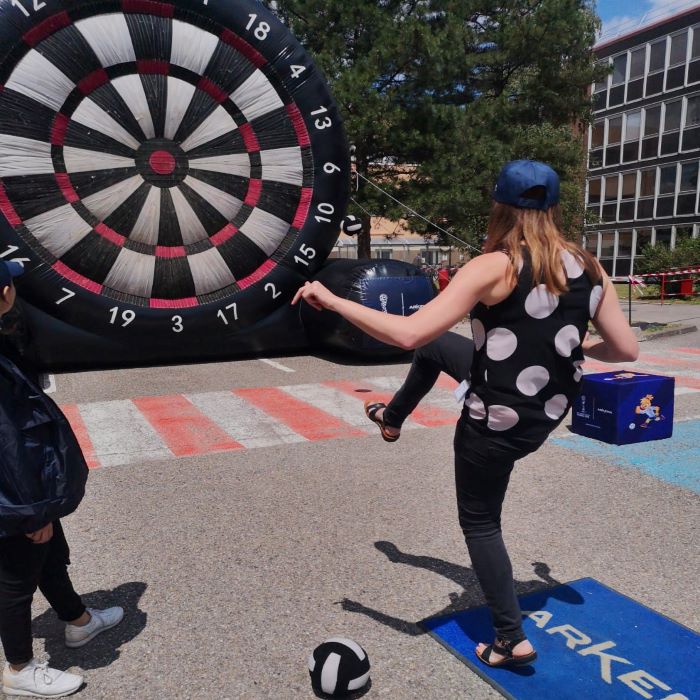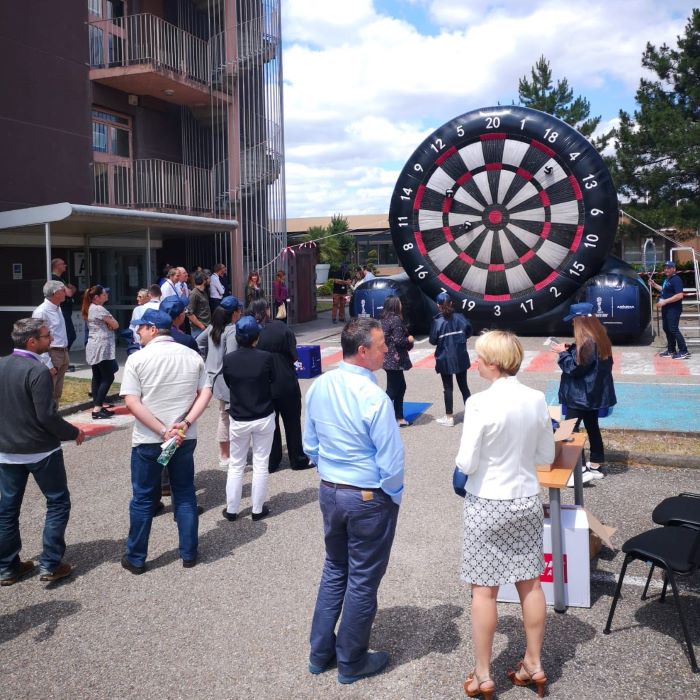 Darts Football
⚽ Animate your site with the Darts Football animation ⚽
1. An inflatable 6,5 meter height target is set up on the site forecourt inviting collaborators to challenge themselves through this playful and accessible to everyone
2. On Darts basis, players have each 3 tries to score the more points they can
3. The package includes :
1 giant branded target, 6 balls with scratch and 1 net brush

1 stage manager for set up, animation and disassembly (including transfer fees, housing and catering)

1 host


1 outfit for the stage manager and the host

➕ Rewards (goodies and match tickets) are available on the platform.

Set up requirements :
A 8x12,5m flat space (minimum 80m² floor area)

1PC16 outlet holding up 1,5 Kwatt

Price :
On an indicative basis, set up and disassembly + Darts Football rent for a day is 3200 €. You might add to this price transfer chargeswhich vary depending on the site.

These charges can be mutualised in case of several animations order for the same date.