D1 Arkema Platform / News / Book your tickets for the 8th day of the Cham...
Book your tickets for the 8th day of the Championship!
---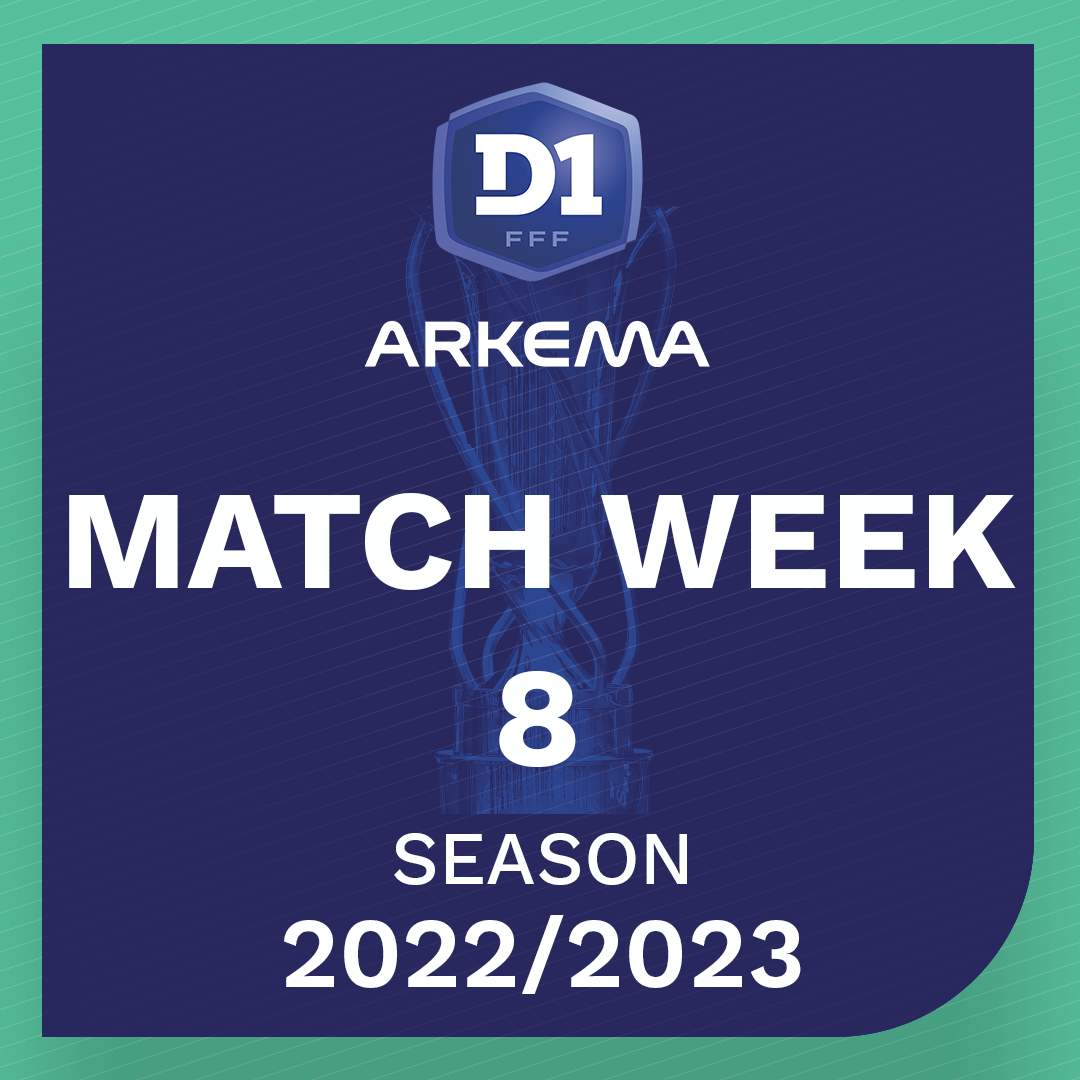 7 gamedays of D1 Arkema have already been played! During this 7th day, Lyon were, for the first time of the season, slowed down the players from Guingamp who managed this feat to take a point against the defending champions.


Prepare yourself as well as possible for the 8th day thanks to the program below.


On Saturday, 4 games will take place. The En Avant Guingamp will try to continue its momentum against another club of the podium, the Paris FC. Then Montpellier, Dijon and the Stade Reims will play at home.


Finally on Sunday, in the early afternoon, the Girondins de Bordeaux will face Paris Saint-Germain at home. And at the end of this day, the Olympique Lyonnais will welcome the promoted Le Havre.



Weekend schedule*:
Saturday, November 19, 2022
En Avant Guingamp v Paris FC – 2 :30 pm
Montpellier HSC v ASJ Soyaux Charente – 2 :30 pm
Dijon FCO v FC Fleury 91 – 2 :30 pm
Stade de Reims v Rodez Aveyron Football – 2 :30 pm
Sunday, November 20, 2022
FC Girondins de Bordeaux v Paris Saint Germain – 2 :00pm
Olympique Lyonnais v Havres AC – 4 :00 pm
*You have the possibility to take your seats until Friday, November 11, 2022