D1 Arkema Platform / News / Book your tickets for the 11th day of the Cha...
Book your tickets for the 11th day of the Championship!
---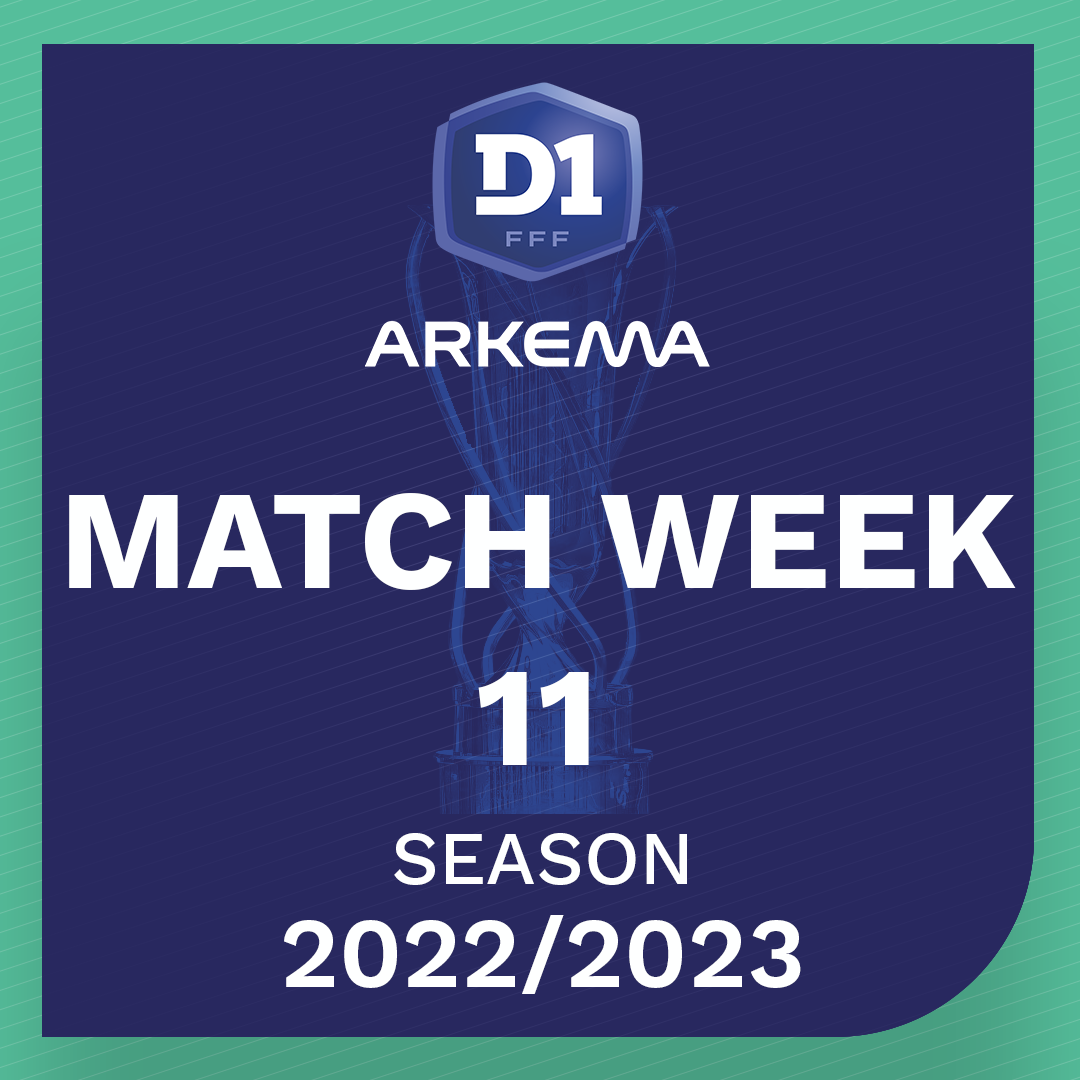 The first big shock of the 2022/2023 D1 Arkema season saw the Olympique Lyonnais win on the pitch of the Paris FC on match week 9 and continue their impressive series of invincibility.
While waiting for the 10th day of D1 Arkema which is played this weekend, and which will offer us a new clash at the top of the table between Paris FC and Paris Saint-Germain, plan your next weekend by booking your places for the 11th, the last match week of this first part of the season, here is the program!
On Friday, the FC Fleury 91 will host the Girondins de Bordeaux on its field and will be keen to win to get a little closer to the podium.
Following 3 games on Saturday, Soyaux, Dijon and Rodez will play at home and count on the support of their fans.
Finally, on Sunday, Le Havre AC will host Montpellier at the Stade Océane in the early afternoon. While the leaders Lyon will face their Parisian runners-up for a crucial duel in the quest for the title !
We will meet again on January 13, 2023 for the start of the second half of the D1 Arkema season !
Weekend schedule*:
Friday, December 09, 2022
FC Fleury 91 v FC Girondins de Bordeaux – 6 pm
Saturday, December 10, 2022
ASJ Soyaux Charente v Paris FC – 2 :30 pm
Dijon FCO v Stade de Reims – 2 :30 pm
Rodez Aveyron Football v En Avant Guingamp – 2 :30 pm
Sunday, December 11, 2022
Havre AC v Montpellier HSC – 12 :45am
Olympique Lyonnais v Paris Saint Germain – 9 pm
*You have the possibility to take your seats until Friday, December 2nd, 2022