D1 Arkema Platform / News / Nominees for December D1 Arkema Player of the...
Nominees for December D1 Arkema Player of the Month!
---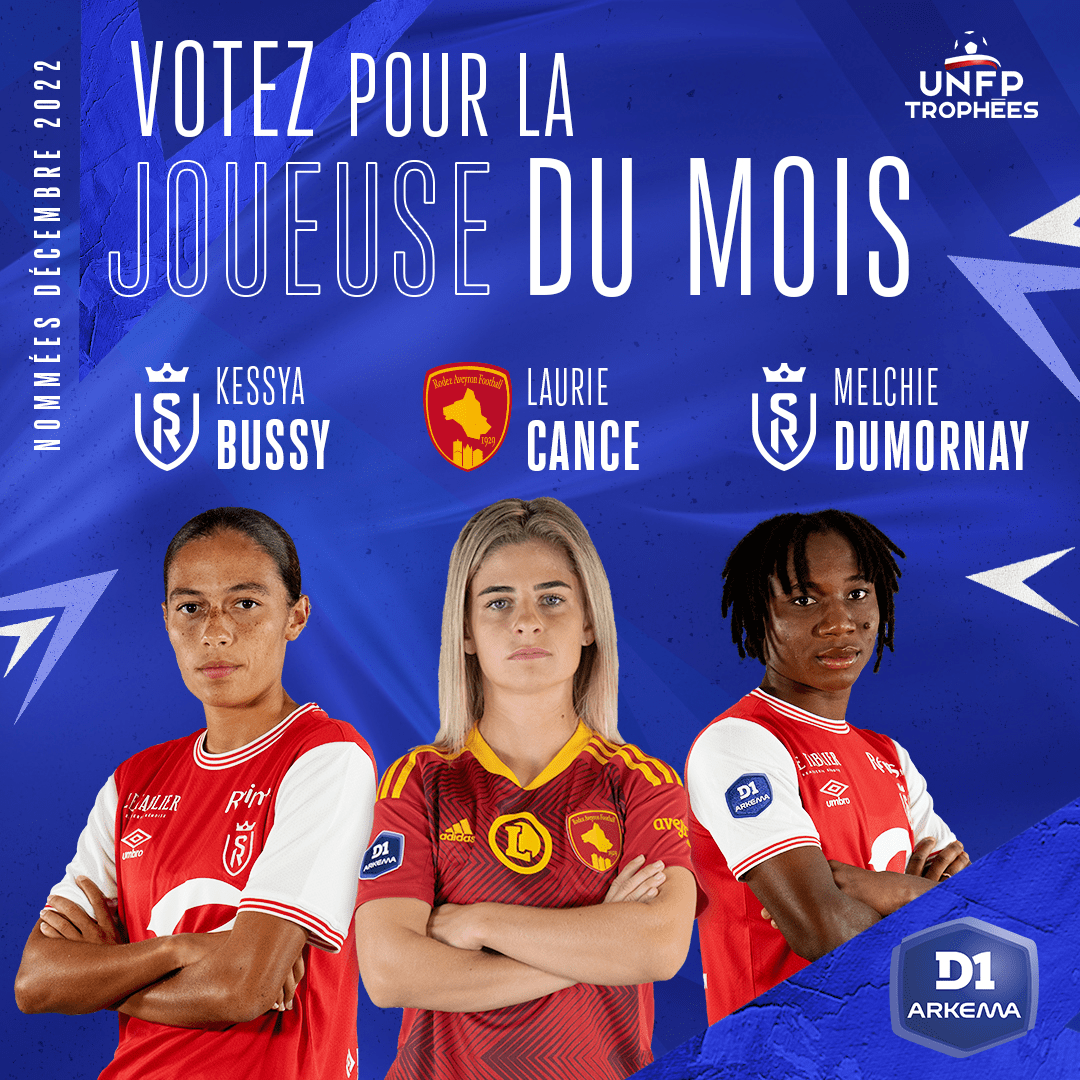 The votes are set ! You have until Monday 10 am to pick your D1 Arkema december player of the month.
Among the nominees, we find Kessya BUSSY (Stade de Reims) who scored 5 times in 2 games which position her as the best scorer of the month but also the 2nd best scorer of the championship with 7 goals. She scored a hat-trick in the 4-0 Stade de Reims victory against Dijon FCO.
The Reims striker will be joined by a teammate for this December vote since Melchie DUMORNAY (Stade de Reims) has also distinguished herself at the end of the year. Closing 2023 with 1 goal and 1 assist, the Reims star girl has confirmed her good start of the season in December : a good start for Reims team!
The last nominee for the December trophy is Laurie CANCE (Rodez AF) who, in spite of a difficult start on a collective level before facing Paris Saint-Germain this Friday, has managed to survive on the individual level. With technical abilities and her box to box style, Rodez AF captain will try her best in the second part of the season to lead her team to secure a spot in D1 Arkema for next season
To your votes !