D1 Arkema Platform / News / Book your tickets for the 13th day of the Cha...
Book your tickets for the 13th day of the Championship!
---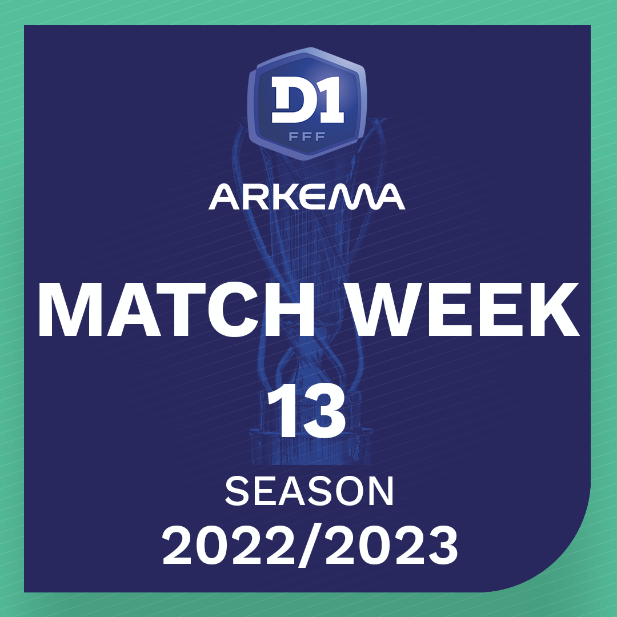 Start 2023 with the D1 Arkema!
While waiting for the 12th game day of D1 Arkema which will be played this weekend, and which will offer us a new clash in the race for the podium between Paris FC and FC Fleury 91, plan your next weekend and book your seats for the 12th day of the season. Here is the program !
On friday, FC Fleury 91 will welcome Paris Saint-Germain and will have to win to get closer to the podium. A match that promises to be exciting against the Parisian monster who does not intend to leave any points !
Then, on Saturday, Rodez, Le Havre, Dijon and Stade de Reims will play at home and will count on the support of their fans for the first time since the new year.
Finally, on Sunday, another top-of-the-table clash will take place in Lyon with the reception at the Groupama OL Training center of Montpellier HSC, which is currently only 2 points behind the 3rd place occupied by Paris FC.
Weekend schedule*:
Friday, January 20, 2023
FC Fleury 91 / Paris Saint-Germain – 21h00
Saturday, January 21, 2023
Le Havre AC / Paris FC – 14h30
Dijon FCO / En Avant Guingamp – 14h30
Rodez Aveyron Football / ASJ Soyaux Charente – 13h45
Stade de Reims / FC Girondins de Bordeaux – 13h45
Sunday, January 22, 2023
Olympique Lyonnais / Montpellier HSC – 21h00
*You have the possibility to take your game tickets until Friday, January 13, 2023