D1 Arkema Platform / News / Melchie Dumornay elected as December D1 Arkem...
Melchie Dumornay elected as December D1 Arkema player of the month!
---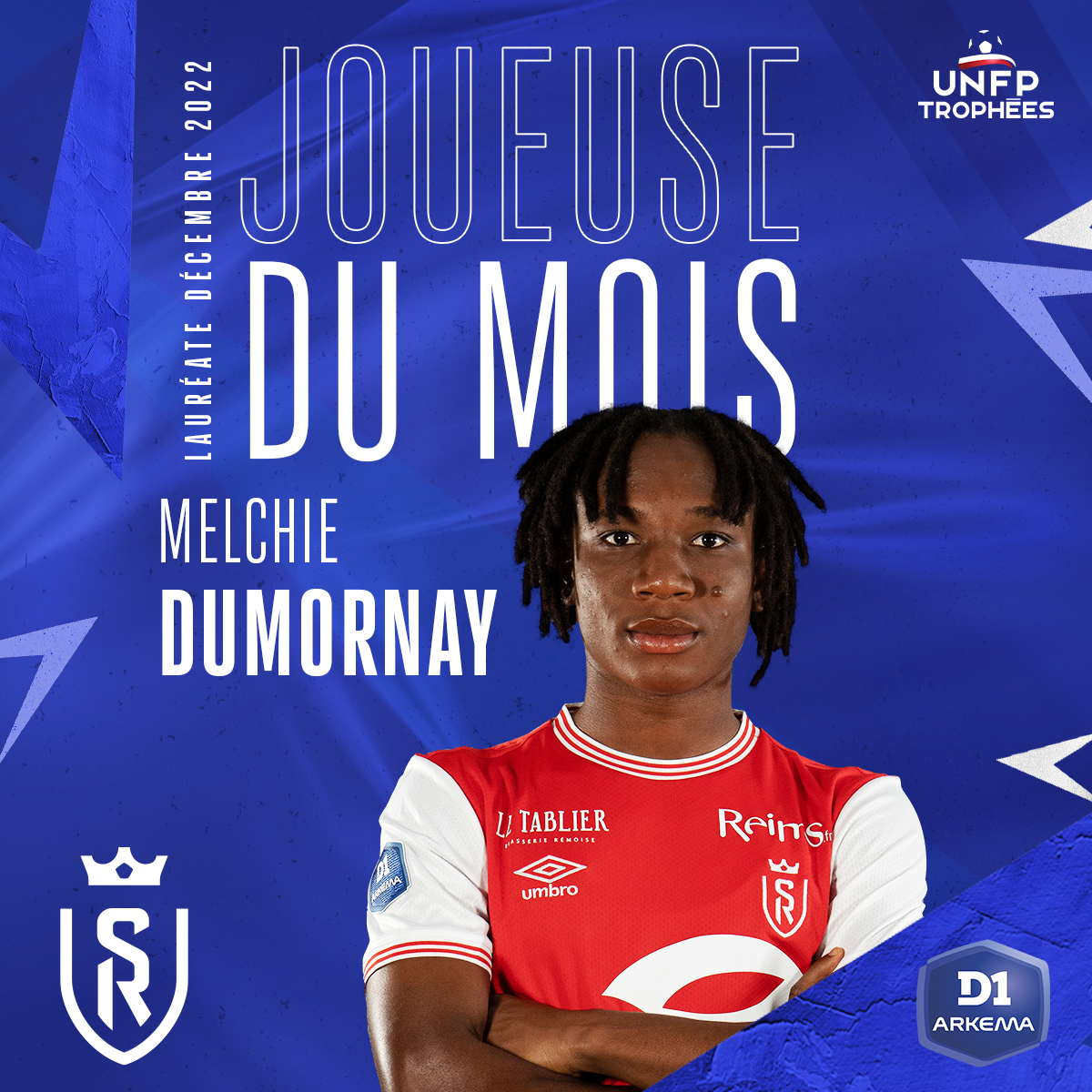 The Haitian wins the player of the month trophy with 65% of the votes (fans through social media & D1 Arkema players) !
A first time for the young Stade de Reims player ! At 19 years old, she becomes the youngest player to win the trophy. She gets ahead of her partner in club Kessya Bussy (24%) and the Rodez player Laurie Cance (11%).
The international haitian player has started her season as she ended the previous one. A shape that allowed her to be part of the top 3 for the Best Espoir 2021-2022 trophy. The champenoise middlefielder scored in december her 4th goal in 7 games.
Scorer during the first D1 Arkema game day against Lyon, the reigning champion, the « Grenadière » scored 2 goals againt Soyaux Charente before scoring against Dijon on last December 10 to offer to her teammates an enjoying end of the year.
What to stir up even more covetousness on the Stargirl from Reims!