D1 Arkema Platform / News / International Women's Sports Day : Arkema a m...
International Women's Sports Day : Arkema a major player !
---
On January 24th 2023 we celebrate the International Women's Sports Day. It's an opportunity to remind our commitment and support for the development of women's sports, which is not limited to a single day a year, but keeps occurring every day. Arkema's support for women's sports is a natural fit, since we share and promote the common values of parity, inclusion and diversity. And if Arkema is so committed to this cause, it is because it has been built up over the years.
Arkema's support for the 2019 FIFA Women's World Cup in France was the first step in a long-term relationship with women's soccer. After the tournament, the Group made a commitment to the French Football Federation and became the naming partner of the French Women's Championship, now called the Arkema D1. This partnership is perfectly aligned with Arkema's desire to promote the role of women in sport and in business: this relation has just been extended until 2025.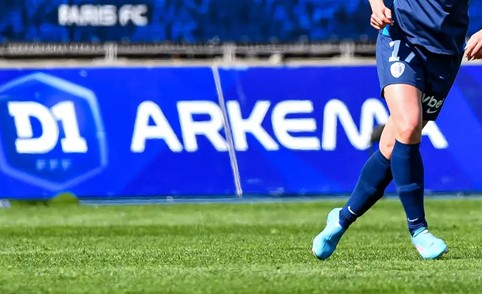 In addition, this national partnership is followed by plants in France that are committed to supporting local women's sections or girls' teams.
For instance, our Villiers Saint-Paul plant is a partner of the Pont Saint-Maxence football club, the Rhône-Alpes research center is a partner of the 1968 CFF and a partnership is established between the Group and the women's soccer team at Centrale Supélec. Therefore, we have more than a dozen local partnerships that establish a relationship between the Arkema brand and the teams we support. This support takes the form of exchanges for the personal and even professional development of players, but also in the life of the club, with the supply of jerseys or equipment incorporating the brand.
We are also committed to international outreach, as illustrated by the Cary (USA) site, which is a partner of NC Courage, the leading team in the North American championship. Moreover, Arkema Brazil has become a partner of the Brasil Ladies Cup 2022, a tournament in which the country's best teams compete.

We also provide ongoing support for women's sports to top athletes, who are Arkema ambassadors, to help them achieve their ambitions:
- Gaëtane Thiney, captain of Paris FC in the D1 Arkema and former French international, is the player who has played the most games in D1 Arkema history
- Clara Mateo, Paris FC's D1 Arkema player and French international footballer, she is also an engineer specialized in Materials and a Group employee
- Pauline Déroulède, France's number one wheelchair tennis player, aims at taking part in the Paris 2024 Paralympic Games and be a member of the French national team
Arkema is thus part of a national, local and daily commitment to the deployment of women's sports, perfectly in line with our values of diversity and Inclusion.